WAY FINDING, ENGRAVED, & A.D.A. SIGNAGE

Creating a unified and cohesive image to the public is paramount in developing a wayfinding system that not only works but is appealing to the eye. Utilizing multiple materials and styles of signage can sometimes be confusing to the eye but successfully combining multiple materials can often be aesthetically pleasing. Years of experience and our talented design team combine to offer you the best wayfinding systems available. Get more information or a custom quote today!

Yard Sign Stakes & Frames Start at $0.89
Choose a lightweight sign stake option from below. Both styles are used to support the Corroplast (corrugated plastic) yard signs we print. Boyer Signs offers the highest quality "H-stake" and "Spider-stake" frames to display your printed message. Require high volume order and quick turn-around? No problem. We can fill that order and offer volume discount pricing on our yard sign products. Pricing on H-stake frames are as low as $0.86 each. The H style wire frame makes yard sign installations simple. Great for short-term use, H-stake frames withstand most weather conditions.
Need a long-term installation or expect wind gusts greater than 15mph? We would recommend the Spider-Stake frame, starting as low as $0.99 each. Fabricated from steel rods and high-tensile plastic, Spider Stakes provide maximum durability for yard signs displays, and are the better choice in most applications, particularly with larger signs.
Which Sign Stake should I Use?
The H-stake is a 30" x 10" stake that easily holds yard signs up to 2' x 4' in size. H-stakes are best suited for installation in soft soil areas. If stored away properly, metal frames can be reused.
Although slightly more expensive, the Spider-Stake frame is a sturdier option for yard sign displays. The durable recycled plastic structure is 26" x 8" and made with a utilitarian "foot-step" for easy ground insertion. Spider-stakes are also capable of penetrating compacted, stoney, or dry-clay earth.
Choose A Style & Order Lawn Sign Stakes Online
Privacy
Here at Boyer Signs & Digital Graphics, LLC we take your right to privacy very seriously. We will never sell or use your personal data to anyone or any company.
Browser Cookies
We partner with a third party ad network to either display advertising on our Web site or to manage our advertising on other sites. Our ad network partner uses cookies and Web beacons to collect non-personally identifiable information about your activities on this and other Web sites to provide you targeted advertising based upon your interests. If you wish to not have this information used for the purpose of serving you targeted ads, you may opt-out by clicking here. Please note this does not opt you out of being served advertising. You will continue to receive generic ads.
If you have any questions, please contact us at:
Call: 216.383.7242
Fax: 216.383.7271
Email: This email address is being protected from spambots. You need JavaScript enabled to view it.
Terms of Service
Introduction
Welcome to Boyer Signs & Digital Graphics, LLC. This website is owned and operated by Boyer Signs & Digital Graphics, LLC. By visiting our website and accessing the information, resources, services, products, and tools we provide, you understand and agree to accept and adhere to the following terms and conditions as stated in this policy (hereafter referred to as 'User Agreement').
This agreement is in effect as of Oct 7, 2014.
We reserve the right to change this User Agreement from time to time without notice. You acknowledge and agree that it is your responsibility to review this User Agreement periodically to familiarize yourself with any modifications. Your continued use of this site after such modifications will constitute acknowledgment and agreement of the modified terms and conditions.
Responsible Use and Conduct
By visiting our website and accessing the information, resources, services, products, and tools we provide for you, either directly or indirectly (hereafter referred to as 'Resources'), you agree to use these Resources only for the purposes intended as permitted by (a) the terms of this User Agreement, and (b) applicable laws, regulations and generally accepted online practices or guidelines.
Wherein, you understand that:
a. In order to access our Resources, you may be required to provide certain information about yourself (such as identification, contact details, etc.) as part of the registration process, or as part of your ability to use the Resources. You agree that any information you provide will always be accurate, correct, and up to date.

b. You are responsible for maintaining the confidentiality of any login information associated with any account you use to access our Resources. Accordingly, you are responsible for all activities that occur under your account/s.

c. Accessing (or attempting to access) any of our Resources by any means other than through the means we provide, is strictly prohibited. You specifically agree not to access (or attempt to access) any of our Resources through any automated, unethical or unconventional means.

d. Engaging in any activity that disrupts or interferes with our Resources, including the servers and/or networks to which our Resources are located or connected, is strictly prohibited.

e. Attempting to copy, duplicate, reproduce, sell, trade, or resell our Resources is strictly prohibited.

f. You are solely responsible any consequences, losses, or damages that we may directly or indirectly incur or suffer due to any unauthorized activities conducted by you, as explained above, and may incur criminal or civil liability.

g. We may provide various open communication tools on our website, such as blog comments, blog posts, public chat, forums, message boards, newsgroups, product ratings and reviews, various social media services, etc. You understand that generally we do not pre-screen or monitor the content posted by users of these various communication tools, which means that if you choose to use these tools to submit any type of content to our website, then it is your personal responsibility to use these tools in a responsible and ethical manner. By posting information or otherwise using any open communication tools as mentioned, you agree that you will not upload, post, share, or otherwise distribute any content that:

i. Is illegal, threatening, defamatory, abusive, harassing, degrading, intimidating, fraudulent, deceptive, invasive, racist, or contains any type of suggestive, inappropriate, or explicit language;
ii. Infringes on any trademark, patent, trade secret, copyright, or other proprietary right of any party;
Iii. Contains any type of unauthorized or unsolicited advertising;
Iiii. Impersonates any person or entity, including any http://www.customsigncenter.com employees or representatives.

We have the right at our sole discretion to remove any content that, we feel in our judgment does not comply with this User Agreement, along with any content that we feel is otherwise offensive, harmful, objectionable, inaccurate, or violates any 3rd party copyrights or trademarks. We are not responsible for any delay or failure in removing such content. If you post content that we choose to remove, you hereby consent to such removal, and consent to waive any claim against us.

h. We do not assume any liability for any content posted by you or any other 3rd party users of our website. However, any content posted by you using any open communication tools on our website, provided that it doesn't violate or infringe on any 3rd party copyrights or trademarks, becomes the property of Boyer Signs & Digital Graphics, LLC, and as such, gives us a perpetual, irrevocable, worldwide, royalty-free, exclusive license to reproduce, modify, adapt, translate, publish, publicly display and/or distribute as we see fit. This only refers and applies to content posted via open communication tools as described, and does not refer to information that is provided as part of the registration process, necessary in order to use our Resources.

i. You agree to indemnify and hold harmless Boyer Signs & Digital Graphics, LLC and its parent company and affiliates, and their directors, officers, managers, employees, donors, agents, and licensors, from and against all losses, expenses, damages and costs, including reasonable attorneys' fees, resulting from any violation of this User Agreement or the failure to fulfill any obligations relating to your account incurred by you or any other person using your account. We reserve the right to take over the exclusive defense of any claim for which we are entitled to indemnification under this User Agreement. In such event, you shall provide us with such cooperation as is reasonably requested by us.
Limitation of Warranties
By using our website, you understand and agree that all Resources we provide are "as is" and "as available".
This means that we do not represent or warrant to you that:
i) the use of our Resources will meet your needs or requirements.
ii) the use of our Resources will be uninterrupted, timely, secure or free from errors.
iii) the information obtained by using our Resources will be accurate or reliable, and
iv) any defects in the operation or functionality of any Resources we provide will be repaired or corrected.
Furthermore, you understand and agree that:
v) any content downloaded or otherwise obtained through the use of our Resources is done at your own discretion and risk, and that you are solely responsible for any damage to your computer or other devices for any loss of data that may result from the download of such content.
vi) no information or advice, whether expressed, implied, oral or written, obtained by you from Boyer Signs & Digital Graphics, LLC or through any Resources we provide shall create any warranty, guarantee, or conditions of any kind, except for those expressly outlined in this User Agreement.
Limitation of Liability
In conjunction with the Limitation of Warranties as explained above, you expressly understand and agree that any claim against us shall be limited to the amount you paid, if any, for use of products and/or services. Boyer Signs & Digital Graphics, LLC will not be liable for any direct, indirect, incidental, consequential or exemplary loss or damages which may be incurred by you as a result of using our Resources, or as a result of any changes, data loss or corruption, cancellation, loss of access, or downtime to the full extent that applicable limitation of liability laws apply.
Copyrights/Trademarks
All content and materials available on http://boyersigns.com/, including but not limited to text, graphics, website name, code, images and logos are the intellectual property of Boyer Signs & Digital Graphics, LLC, and are protected by applicable copyright and trademark law. Any inappropriate use, including but not limited to the reproduction, distribution, display or transmission of any content on this site is strictly prohibited, unless specifically authorized by Boyer Signs & Digital Graphics, LLC.
Termination of Use
You agree that we may, at our sole discretion, suspend or terminate your access to all or part of our website and Resources with or without notice and for any reason, including, without limitation, breach of this User Agreement. Any suspected illegal, fraudulent or abusive activity may be grounds for terminating your relationship and may be referred to appropriate law enforcement authorities. Upon suspension or termination, your right to use the Resources we provide will immediately cease, and we reserve the right to remove or delete any information that you may have on file with us, including any account or login information.
Governing Law
This website is controlled by Boyer Signs & Digital Graphics, LLC from our offices located in the state of Ohio, United States of America. It can be accessed by most countries around the world. As each country has laws that may differ from those of Ohio, by accessing our website, you agree that the statutes and laws of Ohio, without regard to the conflict of laws and the United Nations Convention on the International Sales of Goods, will apply to all matters relating to the use of this website and the purchase of any products or services through this site.
Furthermore, any action to enforce this User Agreement shall be brought in the federal or state courts located in United States of America, Ohio You hereby agree to personal jurisdiction by such courts, and waive any jurisdictional, venue, or inconvenient forum objections to such courts.
Guarantee
UNLESS OTHERWISE EXPRESSED, Boyer Signs & Digital Graphics, LLC EXPRESSLY DISCLAIMS ALL WARRANTIES AND CONDITIONS OF ANY KIND, WHETHER EXPRESS OR IMPLIED, INCLUDING, BUT NOT LIMITED TO THE IMPLIED WARRANTIES AND CONDITIONS OF MERCHANTABILITY, FITNESS FOR A PARTICULAR PURPOSE AND NON-INFRINGEMENT.
Customer Approved Errors
We cannot accept returns or process refunds due to errors on approved proofs (e.g. typos, low resolution graphics, etc.), regardless of where the error originated. While we do our best to call attention to any errors we may see during the proofing process, final proofing is ultimately the responsibility of the client. Once approved, your order will print exactly as shown in the final proofs.
Should you find an error on your printed order, please contact us. We, at our sole discretion, may offer a discounted reprint and complimentary rush service for customer approved errors.
If your printed sign does not match your approved proof, please contact us immediately and we will reprint the affected pieces free of charge.
Printed Color vs Screen Color
We are unable to accept returns because your printed products does not match the colors you see on your screen. This is because all monitors and screens display color differently and may not accurately represent how your order will print.
If you are concerned about color, you can provide PMS color values to us in the order completion notes at the time you order. If you provide color information after ordering, we may not be able to print your color if order production has already begun.
Canceling
Should you need to cancel or make a change after print approval, please contact us asap. Depending on whether your order has gone into production, we may be able to cancel it and process your refund.
If your order is in the process of printing, we may be able to stop it midway and recover some of the costs for a refund. If your order has completed the printing stage, we will not be able to cancel, refund, or accept a return on the order.
Returning
Signs ordered online are not returnable. This is because custom printed items are created on a per order basis and cannot be resold.
Custom printed signs include, but is not limited to, banners, real estate riders and panels, magnetic signs and yard signs.
In all matters regarding the above policies and terms, we reserve sole discretion in determining how or if an order qualifies for any after-order modifications.
For inquiries regarding these policies or to request a return, cancellation, or refund, please contact us at
This email address is being protected from spambots. You need JavaScript enabled to view it.
.

Contact Information
If you have any questions or comments about these our Terms of Service as outlined above, you can contact us at:

Boyer Signs & Digital Graphics, LLC
21611 Tungsten Rd.
Euclid, Ohio 44117
United States of America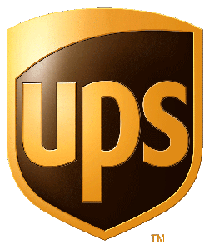 At Boyer Signs and Digital Graphics, LLC our mission is to provide you with great quality products with fast and reliable shipping methods. We use UPS as our shipping provider and are able to reach most U.S. locations (residential or commercial) within 2 business days. Once your order is shipped, you will automatically receive a tracking number that you can reference at your own convenience. Read below for more information on our available shipping options.
UPS Standard Ground
Get guaranteed, date-scheduled, cost-effective delivery for commercial and residential shipments!
1-3 days shipping on most orders in the U.S.

Prompt, dependable, cost-effective shipping

With guaranteed delivery, know in advance when your shipment will arrive

An economical choice for all of your routine shipments
Three Day Select
Choose our guaranteed service for your less time-sensitive shipments
Delivery by the end of the third business day

Only in the 48 contiguous states

An ideal mix of economy and guaranteed delivery

Perfect for less time-sensitive shipments

Up to three delivery attempts
Second Day Air
Select this alternative to overnight shipping when you have the flexibility to allow an extra day
All 50 states, with some limitations in Alaska and Hawaii

Ideal for shipments that do not need overnight service

Guaranteed second-day delivery
UPS Next Day Air
Get guaranteed overnight delivery for day-definite shipments
Next business day delivery by 10:30 a.m., 12:00 noon, or end of day, depending on destination

All 50 states, with some limitations in Alaska and Hawaii

Ideal for shipments that must arrive earlier in the business day

Guaranteed service provides assurance of on-time delivery